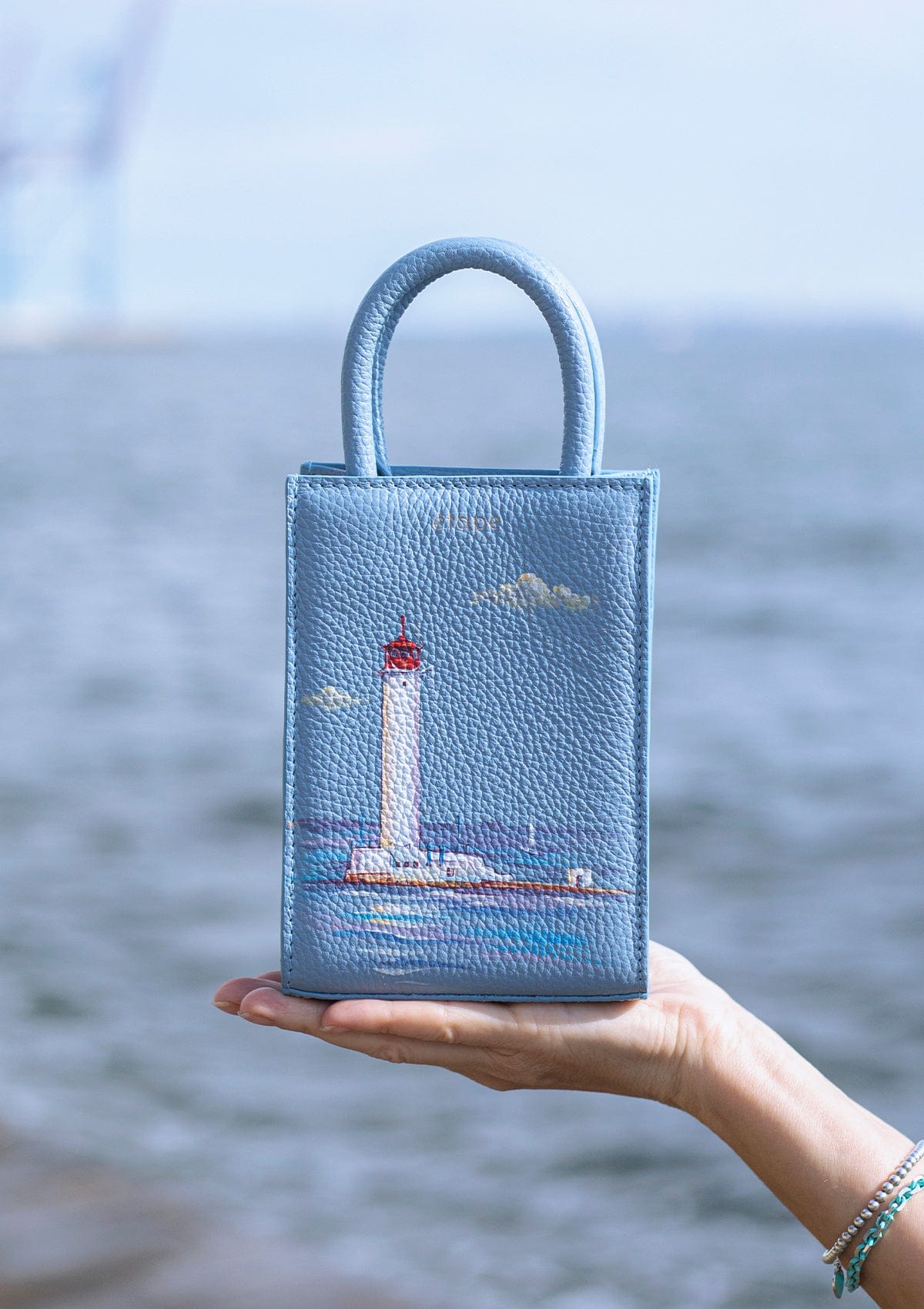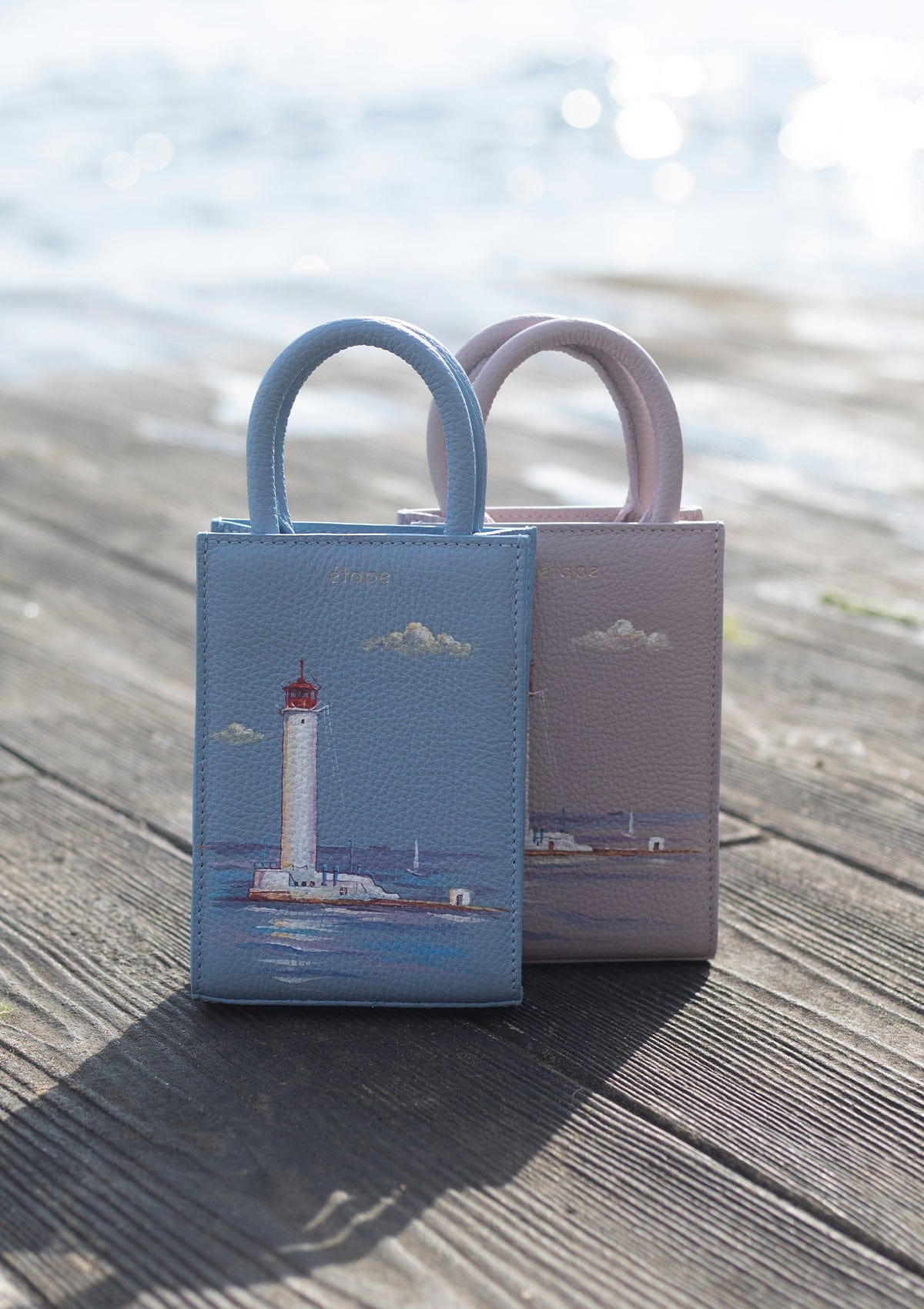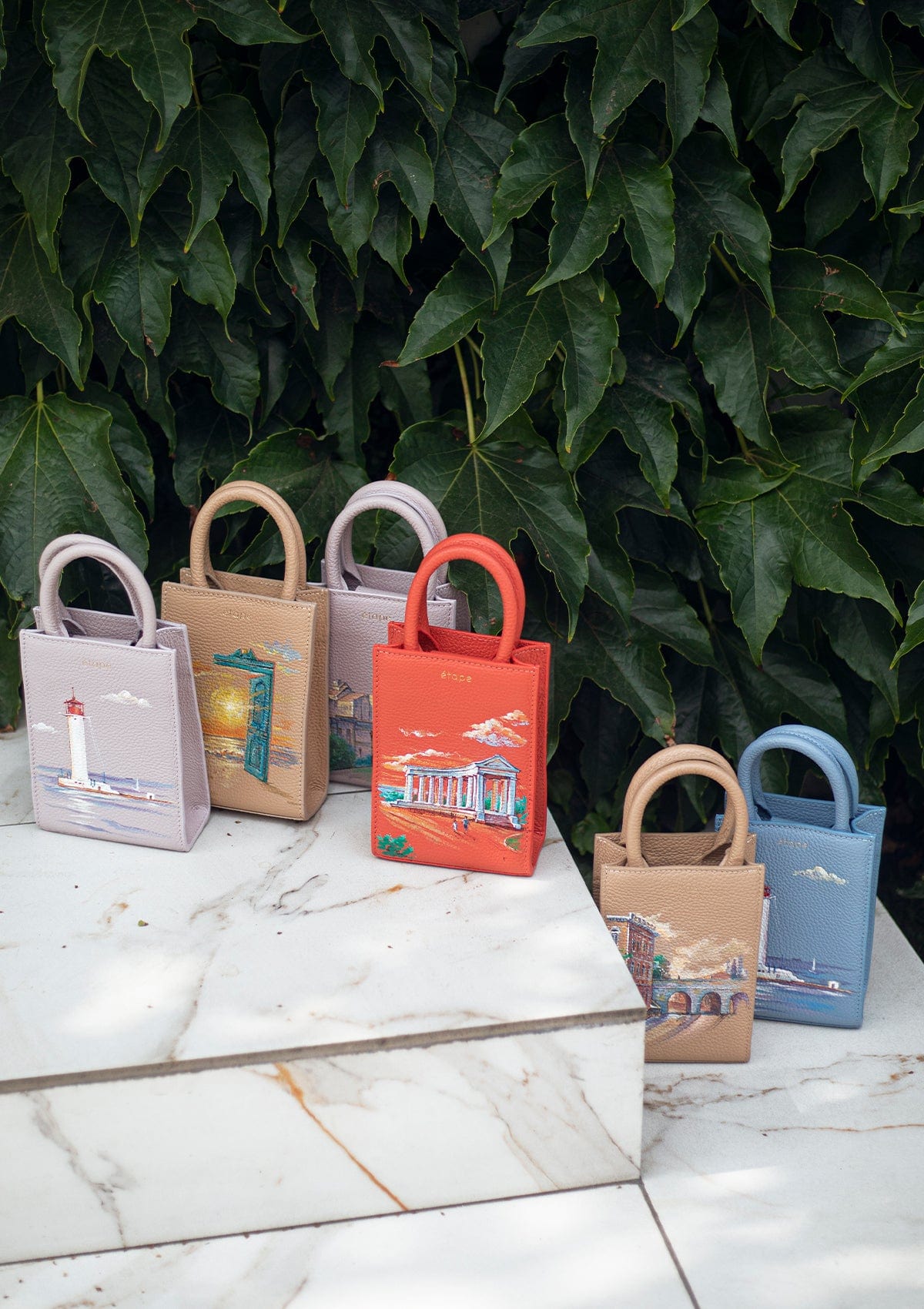 Leather bag Etape MIMI BAG Odessa Lighthouse
---
Sale price
$188.05 USD
Regular price
(/)
Pre-order. Shipping within 14 days
Not long ago, under the hour of enemy attacks, Odessa recognized the hard ruins, among them the most important architectural monuments, having damaged the historical center. For any inhabitant of Odessa, ushkodzhennya became a special pain.
The Étape brand, the founders of which are native Odessites, and themselves, Olena Bezikovich and Max Stanislavsky, have decided to collect funds for the resurrection of the victims and to hold a beneficial action together with the "Unlimited Possibilities" Foundation, creating an exclusive limited collection of hand-painted bags.
Based on one of the most popular models from the Étape collection - Mimi Bag. On the leather bag will be depicted the all-world symbol of Odesa, and the Vorontsovsky Lighthouse, a fragment of the Sabaneev Bridge, the doors of Mikhail Revi on Lanzheron, fragments of the Opera House, the Colonnade.
There will not be two absolutely identical bags, the leather will be unique. Oksana Karpenko, a talented artist, a native of the Khmelnitsky region, was brought to work on the little ones.
Material: 100% natural skin (Flotard)
Lining: 100% bavovna
Colour: Black, Violet, Beige
Become: For her
Rosemary (width / height / depth): 12 cm / 17 cm / 3 cm
Handle height: 8 cm
belt adjustment
Short description: 1 date
Laconic, versatile, and at the same time sophisticated the design of the bag allows it to be used as part of a business wardrobe, as an element of casual look, and as a bag for an evening out. The versatility of this bag is not only in design, but also in construction. The bag has a short ergonomic handle for a comfortable fit in the hand, and an adjustable strap with carabiners, allowing the bag to be carried over the shoulder or as a crossbody. Each bag is a work of art, lovingly handcrafted from Flotard* material, produced with the best Italian manufactories, very delicate to the touch and at the same time incredibly practical to use. * Flotard is a type of natural leather that is specially processed and has an interesting facial structure with irregular cells, reminiscent of natural folds of the leather. Genuine leather Flotard has a matte front surface.
It is leather with a fat percentage of at least 20% that will have a water-repellent effect, which will allow it to be used for things that may come into contact with moisture (for example, a leather bag or a backpack, you can wear it all year round without fear of precipitation and that the product will "lead" after getting wet).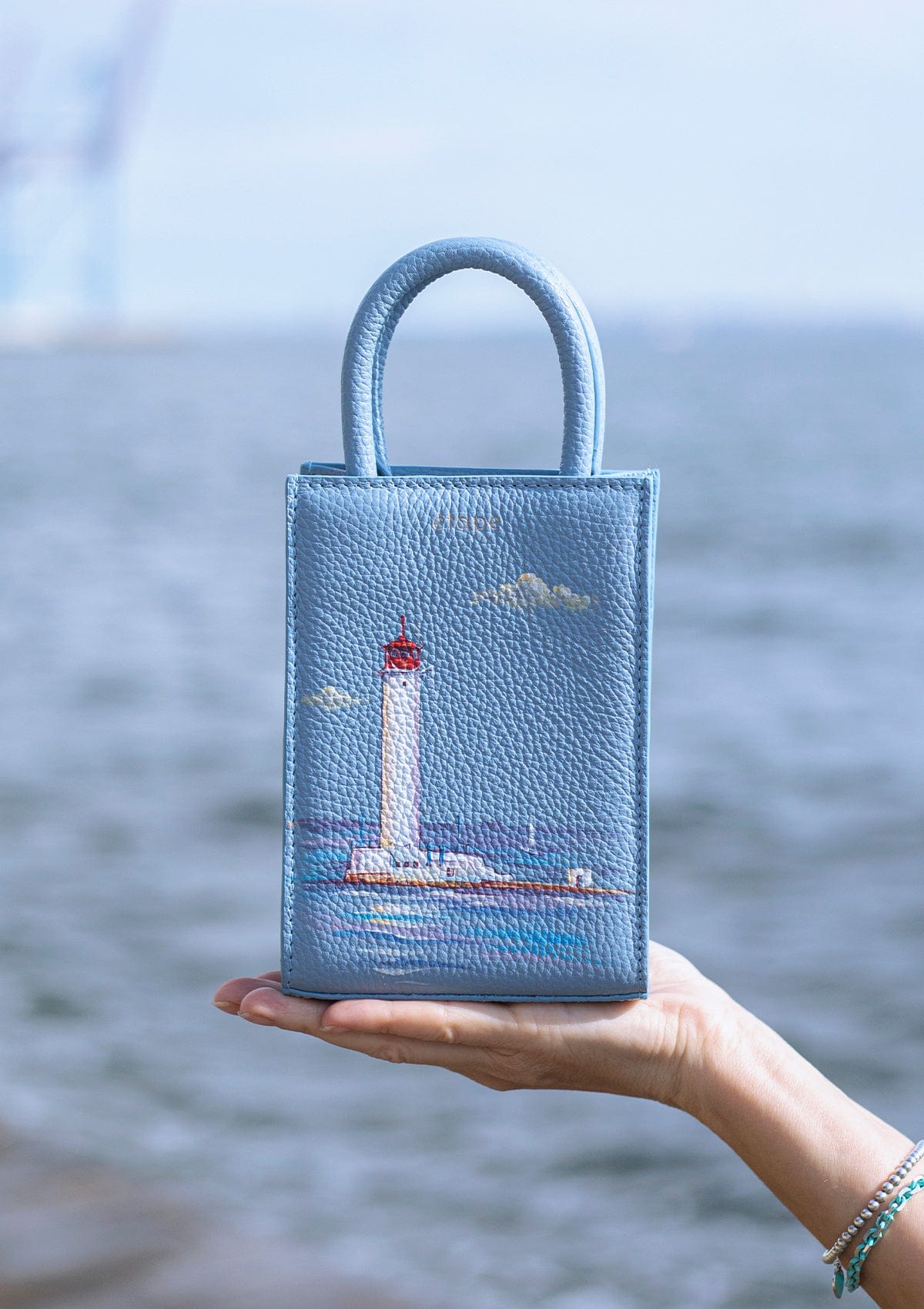 Leather bag Etape MIMI BAG Odessa Lighthouse
Sale price
$188.05 USD
Regular price
Choose options